Dog Poop Bags
We provide traditional rolled dog poop bags, flat pack bags and tissue style bags that will fit Dogipot, Zero Waste, Fido House, Mutt Mitt and Doggiewalk dog poop bag dispensers. Just click on the image links below and find the type or brand of bag you need for your pet waste stations. We provide quick and easy check out with a credit card or PayPal, or if you need to use a purchase order, we can arrange that too. Re-ordering is as easy as an email!
Need rolled dog waste bags? We sell Dogipot, Bark Plus, and if you simply want a ton of inexpensive bags, try our generic bags. How about for flat bag dispensers? We have Dogipot flat pack bags and our generic OnePull bags. And then there's Doggiewalk bags with their unique tissue style bags and dispensers.
If you're a property manager or the purchasing agent for a municipality, we can provide easy ordering: Online | Purchase Order | E-mail | Phone 800 787-7667
Shipping to the continental United States only. For shipping elsewhere, please contact us via email with order items and shipping address.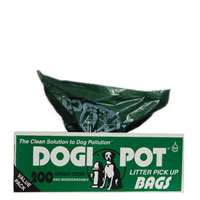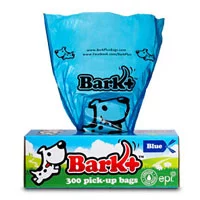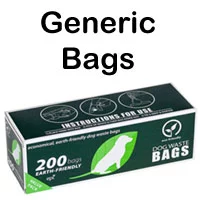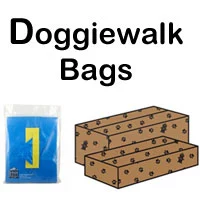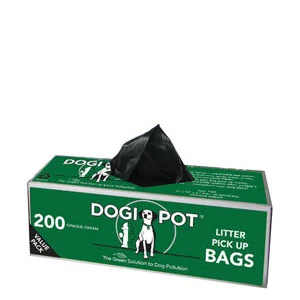 Dogipot®
These Dogipot Dog Waste Bags measure 8″wide and 13″ long, and comes in rolls of  200. Available in 10, 20 and 30 roll cases.
These waste bags fit every standard

 

Dog Waste Bag

 

Dispenser;
They fit Dogipot, Fido House, Gladiator and others;
The box dimensions are: 8 5/8″ x 3″x 3″;
One – 10 roll case $117.00, 20 roll case $199.75, 30 roll case $280.75.
Shipping included.
Volume discounts available when you order 10 or more 30 roll cases!  Call for details 800 787-7667 ext 4.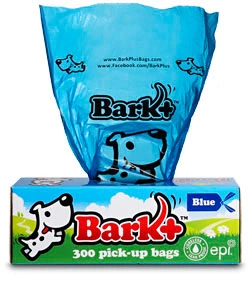 Bark Plus®
Bark+ bulk dog poop bags come in rolls of 300 bags, and will fit most standard dog poop bag dispensers.
Box size is 3″ x 3″ x 8 3/4″ and will fit most commercial dispwnsers.
The bags are 8″ x 13″ and, of course, blue.
EPI certified
One 12 roll case $97.00 – for 3600 bags. FREE Shipping!
Volume discounts available when you order 10 or more 12 roll cases! As low as 2.1¢ ea. when bought in bulk. Call for details 800 787-7667.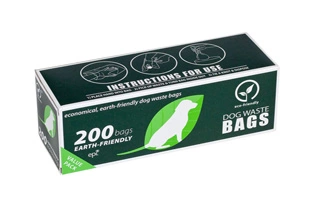 Generic
These generic bags are economical and perfect for homeowners associations that don't wan't to spend a fortune on replacement dog poop bags and still want the 200 bag rolls.
Come in rolls of 200 – ten rolls to a case or 2000 bags.
EPI certification.
15 microns thick.
Fits all rolled bag dispensers.
$75.00 per case – FREE shipping!
Available in 30 roll cases only $197.00 per case.
Volume discount available for $177.00 per case when you order 10 or more 30 roll cases! Call for details.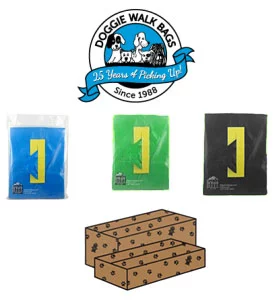 Doggiewalk Bags®
Doggie Walk poop bags are unique in that they are a tissue style bag that releases one bag at a time. These bags are found in parks and public area all around the nation.
All bags are opaque and have tie handles.
Comes in single case or double case.
Each case has 20 pouches of 105 bags for a total of 2100 bags.
These bags are dispensed tissue style for one bag at a time.
Single case $185.00, double case $370.00 – shipping included.
Your choice of black, green or baby powder scented blue.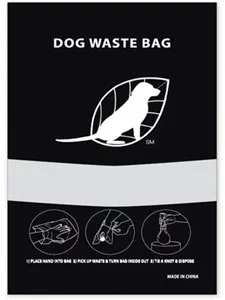 Generic One Pull Bags
The factory replacement bags with a pull strap for Zero Waste™dispensers. Also fits Mutt Mitt®, Dogipot® and Fido House® flat pack bag dispensers. Measures 9″ x 15″ FREE Shipping!
Case of 3200 bags = $147.00
Volume discounts available for $145.00 ea. when you order 10 or more 32 pack cases! Call for details.