Our Pooper Scooper Services
Residential/Commercial

Homeowners Associations – Pet Waste Removal, Pet Waste Station sales, maintenance & installations.

Odor Control available for dog runs, artificial grass and more!

Zeolite natural odor control for artificial turf.

Apartments / Condominiums

Parks / Bike Paths

Special events

One time cleaning, vacation cleaning and more

Dog Poop Pick Up and Removal
We come to your home on a regular basis and pick up the dog poop! Whether you want once a week, 5 times a week, or anything in-between, we are here to serve you and your pet waste needs.

Pet Waste Station Maintenance
Want to free up your maintenance crew for more urgent matters? We will service all of your pet waste stations by emptying the trash bags, replacing the poop bags and keeping your dog poop bag dispensers clean. And, we'll even supply the bags!

Odor Control
There's nothing worse than that fresh scent of…DOG POOP! That's why we provide a variety of odor control options to help get rid of the dog poop and pee smells. We can keep your artificial turf or your dog run smelling fresh clean. Ask about our Zeolite applications for long term odor control.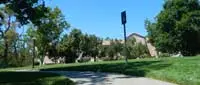 Homeowner's Associations
That's right, we can service your HOA's common areas and keep the area dog poop free. We work with several management companies and many compliance companies so you can be sure you're hiring true, professional pet waste technicians.